WHY JUICE?
The benefits of juicing and detoxifying create an endless amount of opportunities to help you achieve your goals.
Reduce Cellular Damage & Repair DNA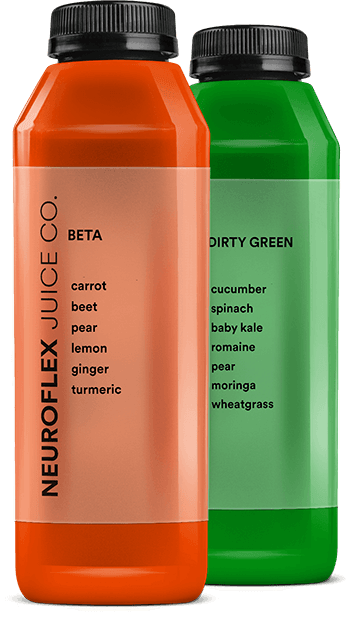 Reduce Cravings & Lose Weight
Improve Mental Clarity & Increase Energy
Detoxify & Optimize Gut Flora
WHY NEUROFLEX?
Our juice is cold-pressed, raw, organic, and locally sourced to provide the highest quality nutrients and fresh flavors.